sales@andksocket.com
+8618824309157
GLUS, Liaokeng Road 05-1, Shiyan Street, Baoan District, Shenzhen, China
HOTLINE:+8618824309157
QFN32 15GHz high frequency test stand
Cooperative product:QFN32 15GHz high frequency test stand
Customer:Jiachi Microelectronics Co., Ltd.
Cooperation details:
Jiachi Microelectronics Co., Ltd. is a Xiamen integrated circuit design, software development, information system integration services and information technology consulting services.
Jiachi (Xiamen) Microelectronics Technology Co., Ltd. was established in December 2015 with a registered capital of 12 million. The registered address of the company is Unit 105, No. 1702, Gangzhong Road, Xiamen Area, China (Fujian) Free Trade Zone. The company specializes in high-value markets such as automotive electronics, industrial control electronics, medical electronics, etc., specializing in the development of low-power RF transceivers with independent intellectual property rights for automotive ADAS system front-end microwave/millimeter wave transceivers, smart home/smart meter reading, Integrated circuit products such as high-precision digital-to-analog/analog-to-digital converters and high-precision digital temperature sensors.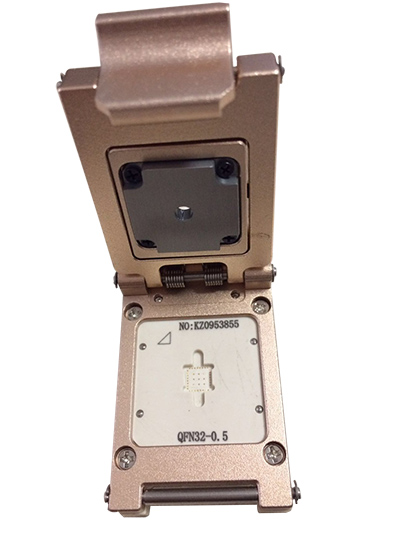 When testing the chip, Jiachi Microelectronics found that the product required multiple product performance tests. The test required high frequency requirements of 15 GHz. Jiachiwei's colleagues also found many suppliers and could not meet his product testing requirements. Due to multiple tests, the cost of proofing is also very large, but it is always unable to meet the requirements. In the end, their company found HongYi and informed the sales engineers of the product problems. At the same time, during the communication process, colleagues found that some of the parameters were not provided by the customer, and the problem of this part was also met by the high-frequency test socket. This is also the main reason for the normal testing of their test bench. At the same time, their company has requirements for delivery and requires the project to be completed within 10 days. At present, our company can meet the requirements of this customized product, we can control the delivery time to 7 days. At the same time, our own QC quality control department can test the frequency of the product to meet the requirements. Our delivery time in China is the fastest and can meet the testing needs of our customers to a great extent.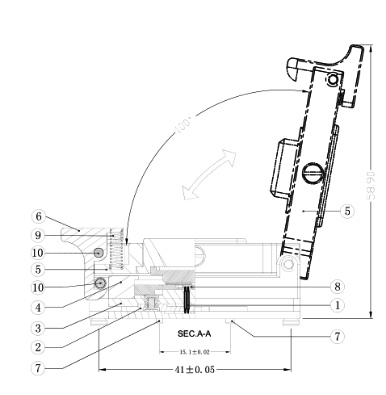 After 7 days of production, the customer successfully obtained the samples and conducted preliminary tests. They found that they are very suitable for the customer's requirements. Because the connecting probes use imported probes, they can meet the customer's quality requirements to a great extent. In the later customer feedback, it also received a higher evaluation. Hongyi Electronics, your test supplies are the best choice.
For details, please contact: windy@andksocket.com