sales@andksocket.com
+8618824309157
GLUS, Liaokeng Road 05-1, Shiyan Street, Baoan District, Shenzhen, China
HOTLINE:+8618824309157
CQFP84 function test socket
Test chip: CQFP84 package (HFQ package)
The main function of this model chip is: synchronous sampling of 24-bit analog-to-digital converters.
The chip is used in military-grade applications, mainly for drilling equipment, high temperature environment, vibration/modal analysis, multi-channel data acquisition, acoustic/dynamic strain gauges, pressure sensors, etc. Due to the good performance of the chip, it is welcomed in the aerospace industry.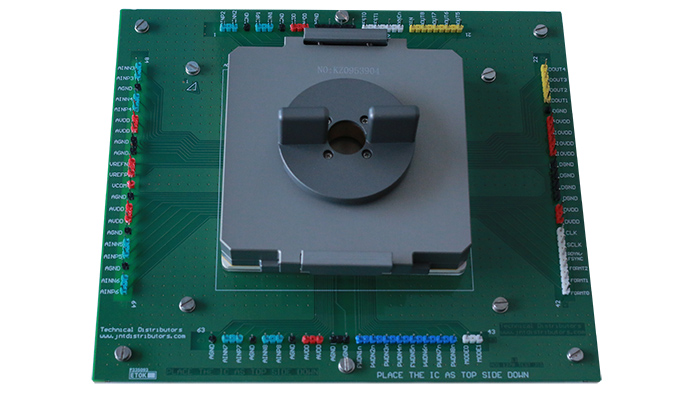 This product is an inquiry from a well-known foreign aerospace company. They encountered a difficulty in testing the product because the chip needs to face various test environments during the test, such as vibration, illumination, high temperature and high voltage. The test materials used are different, so HongYi adjust the materials of the test bench according to the customer's needs to meet the testing needs of different environments.
According to the customer's request, we have compiled the relevant information and confirmed the corresponding materials for different situations. After the material is confirmed, it begins to enter the production process, and the production cycle takes 10 working days to complete and is sent to the customer via FedEx. It takes 5-10 days to reach the customer and begin the formal test. Tested to meet customer requirements.
Contact: windy@andksocket.com