1. Understand the package parameters and test requirements of the IC test socket corresponding to the customer's custom IC socket;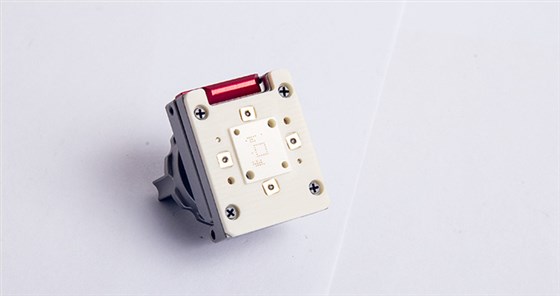 2. The sales staff will sort the customer's information and send it to the engineering evaluation department for feasibility evaluation and quotation.
3. After confirming the structure, plan and quotation, and paying the deposit, the business department will process the order, and the relevant engineering department will send the customized IC tester product information to the design department and ask them to make DWG / PDF drawings and BOM list. The feedback will then be sent to the chief engineer for confirmation. Finally, the engineer will ask the customer to confirm the drawing. When they confirm that this IC test stand product meets their needs, they will move on to the next one. When the customer confirmed that the drawings were correct, he also began to work on the layout of the IC test bench test board according to the drawings.
4. The design department will ask the CNC programmer to make a CNC program and ask the materials department to prepare the raw materials. (For custom tooling/mold housings, the chief engineer will arrange their production.)
5. Injection Department: When the molds and materials are inspected, these materials are sent to the plastic injection department for the production of plastic bodies and related components (for materials, plastic pellets and springs or pogo are checked by IQC). After the mold is inspected, the mold engineer will check the quality of the mold and check the quality of the mold during the inspection. When a mold problem is found, they will be calibrated using a mirror spark machine. ).
6. CNC department: After the CNC program is normal, it will be sent to the CNC machine for testing, and then wait for the mold or traditional plastic parts to enter the drilling and other graphic CNC production (CNC inspection will be done by 2D graphics machine).
7. After all the inspection results are correct, these components will enter the assembly room for installation (the assembly worker checks the IC test stand through a microscope).
8. Finally, the QC system check will be performed in accordance with the FEMA shown.
About the IC test fixture (that is, according to the customer's current product PCBA board, directly on the ic socket precision fixed product, without layout, greatly reducing the test cost, widely applicable to the ODM / semiconductor FEA department IC verification) custom production process We will introduce another one later, please pay attention to the HongYi electronic website regularly. We will provide more product knowledge about IC test benches, aging blocks and test fixtures.
Shenzhen HongYi Electronics Co., Ltd. is mainly responsible for the overseas sales and international marketing of Kaizhitong products. It is a one-stop chip aging test solution manufacturer. If you want to know more about customized IC socket/fixture, please contact us:
Email:sales@andksocket.com
Skype:windy@hydz999.com