sales@andksocket.com
+8618824309157
GLUS, Liaokeng Road 05-1, Shiyan Street, Baoan District, Shenzhen, China
HOTLINE:+8618824309157
SOP8 150mil socket
SOP8 burn in test socket 150mil Pitch 1.27mm IC Test Socket Adapter Open Top socket for SPI I2C nor flash SOIC8 SOP8 chip test
Hotline:
+8618824309157
Email:
sales@andksocket.com
Drawing:Download
Product Feature


1. Use double contact technology,contact more stable;

2. The socket shell use special engineering plastic,high strength,long mechanical?life;

3. The shapnel use import beryllium copper,small impedance,good flexibility;

4. Coating with ticken gold plating layer,contact ticken electroplate,lowest contact resistance,high reliability.
Product performance

Material:

1.Insulator,PEI,PPS;

2. Shrapnel,beryllium copper Be Cu Gold plating(30) Over Nickel plating(50).
Electrical Specification

| | |
| --- | --- |
| Insulation resistance | 1000m Min,At DC 500V |
| Voltage resistance | voltage resistance |
| Contact resistance | exceed 25m |
| PIN feet stretch | 55g/PIN(Normal) |
| Mechanical life | 50000Times |
| Operating temperature | Minus 65 degree to 55 degress |
| Operating force | exceed 0.9kg Max |
Specification and Dimension

Type
SOP 8 (16)-1.27
Pin pitch
1.27mm (150mil)
Pin Count
8
Applicable IC body width
3.9mm
Thoery life 20,000 times(Mechanical)
Operating Temperature -55℃~+175 ℃
PRODUCT FEATURES

minimum pitch of 0.2mm
The test is accurate and the error rate is 0.001 %
high temperature: 175 ℃, low temperature: -55 ℃
Life span more than 300,000 times, 2-3 times that of other similar brands
Product image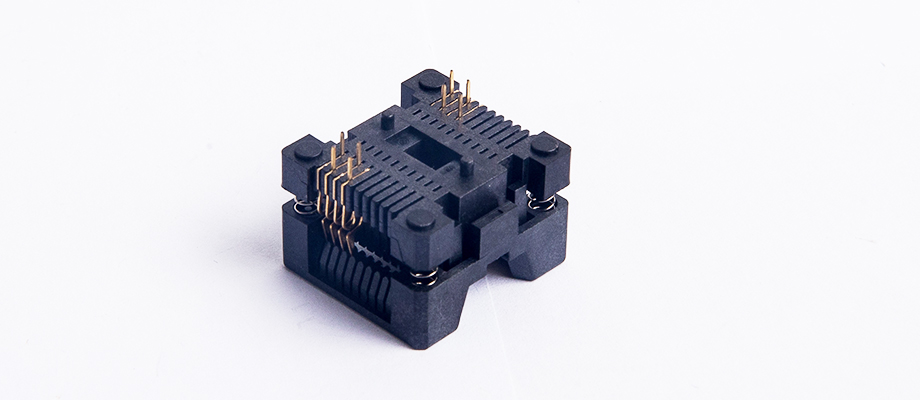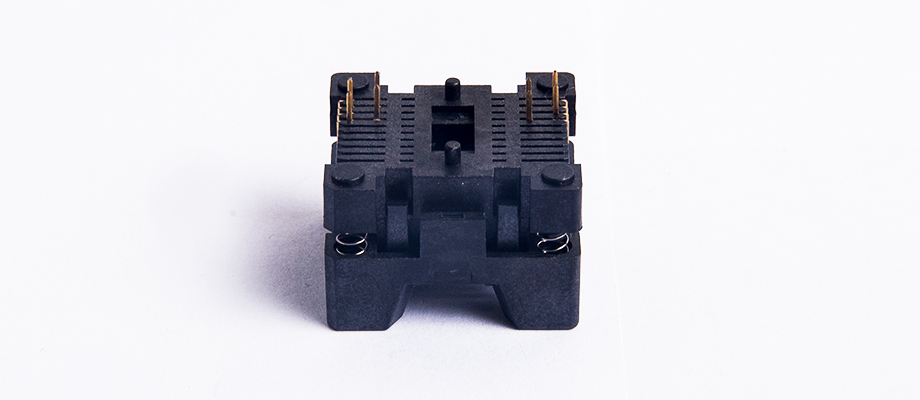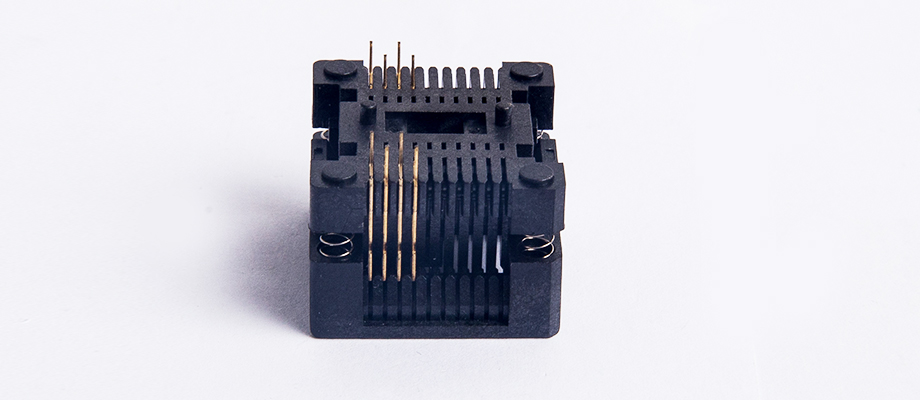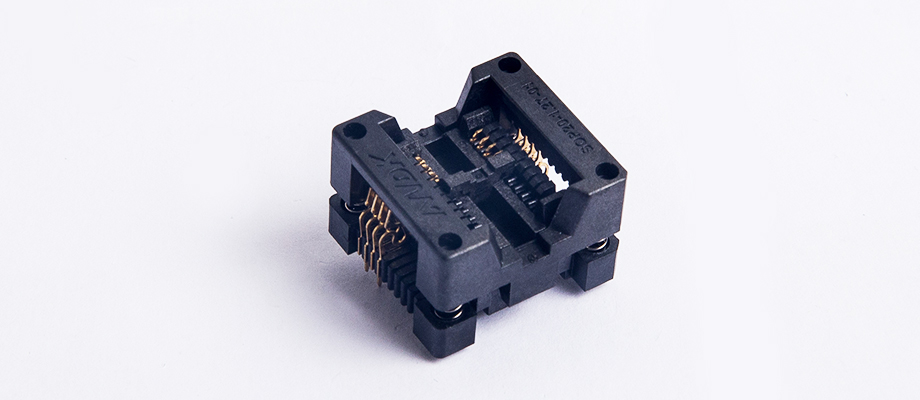 Enquiry:
SOP8 150mil socket
*Name:

Tel:

Company:

*Email:

phone:

address:

Requirement:

*code: